My Team
When you became my client, you placed your trust in me to help make your vision a reality. I honor that trust with the help of my expert support staff. Together, we make a strong commitment to customer service.
If at any time you have a question, concern or need, please let us know.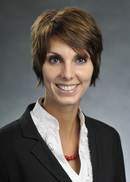 Brittany L Shultz
Brittany originally joined Northwestern Mutual under the leadership of Tony Congdon as a Financial Representative Assistant, and as the office began to grow, Brittany transitioned into the role of Office Manager. Brittany plays a large role in the development and implementation of office systems and processes, helping the team free up more time to focus on client needs. Brittany is an integral part of the Bakersfield district office by providing exceptional adminstrative support, management, and leadership. In her free time away from the office, she enjoys being outdoors and stays active through many sports and hobbies, she also enjoys spending time with her family and friends.
Courtney Lee Riblett
Administrative Assistant
Office 661-321-9172

Jennifer Cory
Administrative Assistant
Office 661-321-9172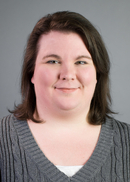 Jessica J Putman
Jessica was born in Fillmore, California and now resides in Bakersfield. She is a graduate of West High School and is currently attending Southern New Hampshire University. Jessica is studying Accounting with a concentration of Forensic Accounting and Fraud Examination. Jessica chose this major because she loves numbers and puzzles and thought it would be a great fit for her. In her spare time, Jessica attends church, travels and spends time with her family. In addition to that, she loves to read and support the Children of Love foundation. Also, Jessica enjoys watching football and cheering for the Packers, but she cheers for other teams as well. Jessica loves to travel and is currently planning for an upcoming trip to Romania this summer. When asked why she likes working for Northwestern Mutual, she states "I enjoy working for Northwestern Mutual because I believe in their philosophy. What's best for the client is best for us."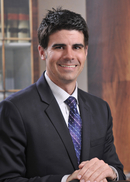 Jonathan Scott Motter, CLU®, ChFC®
Administrative Assistant
Office 661-912-0159

Mariela D Cecelski
Administrative Assistant
Office 661-321-9172

Tanza Marie Francisco
Tanza was born in Ohio but grew up all around the Midwest including Illinois, Wisconsin and Michigan. She graduated from Markgraefler Gymnasium Muellheim in Germany after 4 years there. She loved living in the Black Forest region and being close to France and Switzerland. She worked for many years in the health insurance field in the business analytics/project management area ending up as a manager for release management. She took a 9year sabbatical to homeschool her kids. Now as one is in college and the other about to graduate, she has taken on a new role supporting Maribel's practice as her Client Relations Director. Coming to Northwestern Mutual has been eye opening for her - as she said.' I wish I had known about this when I was 20yrs old.' She truly believes NorthwesternMutual is there to help set up clients for life.